Hi Milt,
It's been along time since we have communicated. You might remember me, Greg Dyer & Sierra from California. We first met at Charolotte NC. (in the Bass Pro Shops parking lot) in September 2003.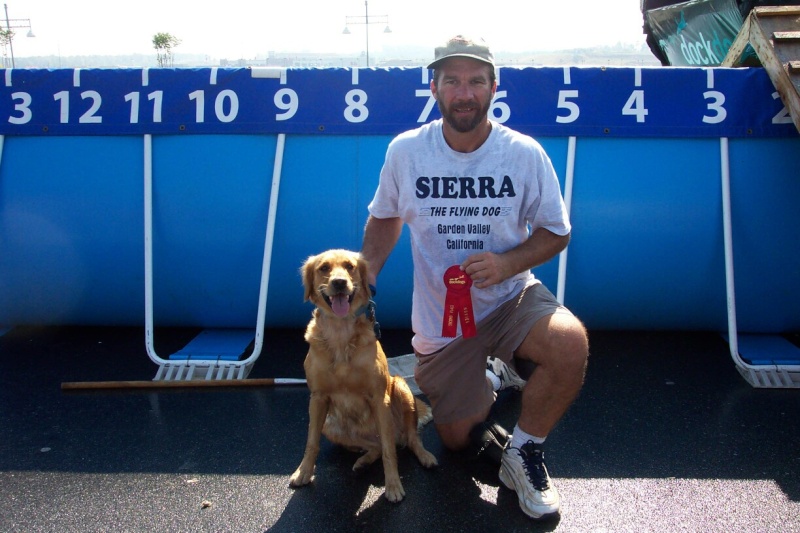 Sierra & I doing fine. We have moved to Canby OR (outside Portland OR).
I have a question maybe you can help with. This past year I wrote (started) an article on Dock Jumping in Wikipedia.
http://en.wikipedia.org/wiki/Dock_jumping
In order to have a more complete article I need to find someone to write a history on Dock Jumping.
Can you help? I know that you are busy so I waited for the season to end.

gd8man




My Name

: Greg


Gender

:


My Pet(s)

: Sierra

---

Location

: Placerville,CA


Number of posts

: 6






Greg I might be able to help.

Milt

Moderator




My Name

: Milt


Gender

:


My Pet(s)

: Sparky(RIP), Maximus, Nash, Flash & Allie

---

Location

: Jacksonville, FL


Number of posts

: 1057







---
Permissions in this forum:
You
cannot
reply to topics in this forum